LITERATURE & LANGUAGE ARTS
CLASSROOM POSTERS INDEX -


19thC American Authors


20thC American Authors


Alphabets


Am. Authors Timelines


Authors & Writers - alpha list


Banned Books


Great British Writers


Children's Literature


Classic Children's Authors


Fairy Tales & Folklore


Fireside Poets


Grammar


Great Thinker Quotes


Historic Reading Posters


History Through Literature


Latino Writers


Literature Drama


Literary Elements


Middle Ages Literature


Nursery Rhymes


Poetry Forms


Poetry & Quotes


Prose


Reading in Art


Reading Motivation


Shakespeare


Voices of Diversity


Women Writers


Writers/Changed the World

................................

LINKS FOR LEARNING


LESSON PLAN IDEAS


BOOKSHELVES


THIS DAY IN HISTORY

---
---
An Old Favorite!
Authors Card Game
---

---
Matsuo Basho
b. 1644; Japan
d. 11-28-1694

'now then, let's go out / to enjoy the snow... until / I slip and fall!' [1688]

• "The temple bell stops but I still hear the sound coming out of the flowers."

---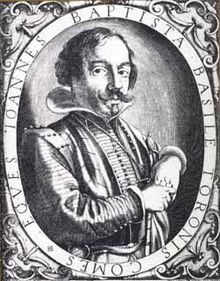 Giambattista Basile
no commerically
available image
Giambattista Basile
b. 1566 or 1575; Italy
d. 2-23-1632
Giambattista Basile, poet and courtier, was also a collector of fairy tales.
Charles Perrault and the Grimm Brothers acknowledged Basile as source material.
---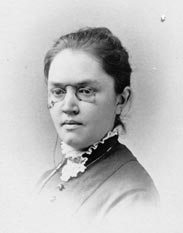 Katherine Lee Bate
(no commercially
available image)
Katharine Lee Bates
b. 8-12-1859; Falmouth, MA
d. 3-28-1929
Katharine Lee Bates, a professor of English literature at Wellesley College, is best remembered as the author of the poem "America, the Beautiful", which was inspired by the view from the summit of Pikes Peak.
---
John Barth
b. 5-27-1930; Cambridge, MD


Novelist, short-story writer, and professor John Barth, is known for the postmodernist (fragmentation, paradoxical) and metafictive quality (fiction that asks questions of being fiction, like a story about a writer writing a story), of his work.
---
---
---
previous page | top | next
author list | a |
| Ba-Bal | Bar | BAS-BAU | Bea-Bel | Ben-Bes | Bi | Bl | Bo | Bra-Bri | Bro | Bru-Bry | Buc-Bun | Bur-By
| c | d | e | f | g | h | i | j | k | l | m | n | o | p | q | r | s | t | u | v | w | x-y-z
---
I have searched the web for visual, text, and manipulative curriculum support materials - teaching posters, art prints, maps, charts, calendars, books and educational toys featuring famous people, places and events - to help teachers optimize their valuable time and budget.
Browsing the subject areas at NetPosterWorks.com is a learning experience where educators can plan context rich environments while comparing prices, special discounts, framing options and shipping from educational resources.
Thank you for starting your search for inspirational, motivational, and educational posters and learning materials at NetPosterWorks.com. If you need help please contact us.
---