LITERATURE & LANGUAGE ARTS
CLASSROOM POSTERS INDEX -


19thC American Authors


20thC American Authors


Alphabets


Am. Authors Timelines


Authors & Writers - alpha list


Banned Books


Great British Writers


Children's Literature


Classic Children's Authors


Fairy Tales & Folklore


Fireside Poets


Grammar


Great Thinker Quotes


Historic Reading Posters


History Through Literature


Latino Writers


Literature Drama


Literary Elements


Middle Ages Literature


Nursery Rhymes


Poetry Forms


Poetry & Quotes


Prose


Reading in Art


Reading Motivation


Shakespeare


Voices of Diversity


Women Writers


Writers/Changed the World

................................

LINKS FOR LEARNING


LESSON PLAN IDEAS


BOOKSHELVES


THIS DAY IN HISTORY

---
---
---
An Old Favorite!
Authors Card Game
---

---
---
Phillis Wheatley
b. c. 1753; Senegal
d. 12-5-1784; Boston

The woman known as Phillis Wheatley was born in Senegal, kidnapped in 1761 and shipped to America on a slave ship named "Phillis". She was purchased John and Susanna Wheatley, a wealthy Boston merchant, who tutored her with their son Nathaniel. Wheatley's published poetry helped her gain her freedom but she died in poverty, from complications of childbirth. One of her poems was in praise of George Washington; she was a supporter of the colonists seeking independence.
Phillis Wheatley quote ~
• "Imagination! who can sing thy force?
Or who describe the swiftness of thy course?"

---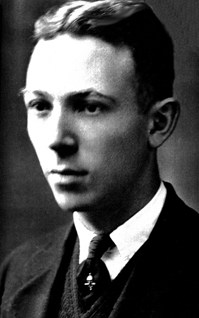 E. B. White
(no commercially
available image)
E. B. White
b. 7-11-1899; Mt. Vernon, NY
d. 10-1-1985; Maine
Elwyn Brooks "E. B." White, best remembered as the author of Charlotte's Web and Stuart Little, was also the co-author of the widely used writing guide, The Elements of Style (Shrunk & White) and one-time contributor to "The New Yorker" magazine.
E. B. White quotes ~
• "Writing is an act of faith, not a trick of grammar."
• "I would feel more optimistic about a bright future for man if he spent less time proving that he can outwit Nature and more time tasting her sweetness and respecting her seniority."
• "The trouble with the profit system has always been that it was highly unprofitable to most people."
• "Democracy is the recurrent suspicion that more than half of the people are right more than half of the time."
• "Be obscure clearly."
• "Prejudice is a great time saver. You can form opinions without having to get the facts."
• "Genius is more often found in a cracked pot than in a whole one."
• "A good farmer is nothing more nor less than a handy man with a sense of humus."
• "The time not to become a father is eighteen years before a war."
• "One of the most time-consuming things is to have an enemy."

---
Terence H. White
b. 5-29-1906; Bombay, India
d. 1-7-1964; Athens
T. H. White is best known for his sequence of Arthurian novels, The Once and Future King. First published together in 1958, they were the basis for the musical Camelot. Author J. K. Rowling
said White strongly influenced her Harry Potter books.
T. H. White quotes ~
• "Whether a man is burdened by power or enjoys power; whether he is trapped by responsibility or made free by it; whether he is moved by other people and outer forces or moves them -- this is of the essence of leadership."
• "Education is experience, and the essence of experience is self-reliance."
• "It is a pity that there are no big creatures to prey on humanity. .... Unfortunately man is preyed upon by microbes, which are too small to be appreciated."
• "I can imagine nothing more terrifying than an Eternity filled with men who were all the same. The only thing which has made life bearable…has been the diversity of creatures on the surface of the globe."

---
William Allen White
b. 2-10-1868; Emporia, KS
d. 1-20-1944
William Allen White, a leader in the Progressive movement, newspaper editor and author, is best remembered for his "What's the Matter With Kansas?", his editorial tribute to his 17-year-old daughter Mary when she died in 1921, and his editorial "To an Anxious Friend", which was awarded a Pulitizer Prize.
William Allen White quotes ~
• "I am not afraid of tomorrow, for I have seen yesterday and I love today!"
• "Liberty is the only thing you can't have unless you give it to others."
• "Peace without justice is tyranny."

---
Alfred North Whitehead
b. 2-15-1861; Ramsgate, Kent, England
d. 12-30-1947; Cambridge, MA
Alfred North Whitehead is best remembered as a mathematician, philosopher and educator. He collaborated with Bertrand Russell on Principia Mathematica, an attempt to ground mathematics on logic.
Quote from poster: "Disinterested scientific curiosity is a passion for an ordered intellectual vision of the connection events. But the goal of such curiosity is the marriage of action to thought. This essential intervention of action even in abstract science is often overlooked. No man of science want merely to know. He aquires knowledge to appease his passion for discovery. He does not discover in order to know, he knows in order to discover. The pleasure which art and science can give to toil is the enjoyment which arises from successfully directed intention. Also it is the same pleasure which is yielded to the scientist and to the artist." The Aims of Education, 1947
Alfred North Whitehead quotes ~
• "Almost all new ideas have a certain aspect of foolishness when they are first produced."
• "The silly question is the first intimation of some totally new development."
• "Art is the imposing of a pattern on experience, and our aesthetic enjoyment is recognition of the pattern."
• "Art attracts us only by what it reveals of our most secret self."
• "Fools act on imagination without knowledge, pedants act on knowledge without imagination."
• "If a dog jumps into your lap, it is because he is fond of you; but if a cat does the same thing, it is because your lap is warmer."
• "Familiar things happen, and mankind does not bother about them. It requires a very unusual mind to undertake the analysis of the obvious."
• "Intelligence is quickness to apprehend as distinct form ability, which is capacity to act wisely on the thing apprehended."
• "Life is an offensive, directed against the repetitious mechanism of the Universe."
• "Speak out in acts; the time for words has passed, and only deeds will suffice."
• "The art of progress is to preserve order amid change and to preserve change amid order."
• "Culture is activity of thought, and receptiveness to beauty and humane feeling. Scraps of information have nothing to do with it."
• "Error is the price we pay for progress."

---
---
John Greenleaf Whittier
b. 12-17-1807; near Haverhill, MA
d. 9-7-1892
Quaker poet John Greenleaf Whittier was an abolitionist and humanitarian who aspired for a political career at one time.
Whittier is considered one of the 'Fireside Poets' (Bryant, Holmes, Longfellow, Lowell); among his best known works are the ballad Barbara Frietchie, and the poems The Barefoot Boy and Snow Bound.
Many public schools have been named for Whittier as well as the city of Whittier, CA and Whittier College.


John Greenleaf Whittier quotes ~
• "I'll lift you and you lift me, and we'll both ascend together."
• "Give fools their gold, and knaves their power; let fortune's bubbles rise and fall; who sows a field, or trains a flower, or plants a tree, is more than all."
• "For all sad words of tongue and pen, The saddest are these, 'It might have been'."
• "Shoot, if you must, this old gray head, / But spare your country's flag," she said." ~ Barbara Frietchie
• "The best of a book is not the thought which it contains, but the thought which it suggests; just as the charm of music dwells not in the tones but in the echoes of our hearts."

---
previous page | top | next
author list | a | b | c | d | e | f | g | h | i | j | k | l | m | n | o | p | q | r | s | t | u | v |
Wa | We | WH | Wi | Wo-Wr | Wu-Wy | x-y-z
---
I have searched the web for visual, text, and manipulative curriculum support materials - teaching posters, art prints, maps, charts, calendars, books and educational toys featuring famous people, places and events - to help teachers optimize their valuable time and budget.
Browsing the subject areas at NetPosterWorks.com is a learning experience where educators can plan context rich environments while comparing prices, special discounts, framing options and shipping from educational resources.
Thank you for starting your search for inspirational, motivational, and educational posters and learning materials at NetPosterWorks.com. If you need help please contact us.
---