anatomy


acupressure


addictions


diseases


ecology & environment


exercise


feng shui


mandalas


medicinal plants


mature health


Native American


nutrition


physicians & nurses


psychologists & psychiatrists


theology


yoga

................................
---
---
---

---
Helen Taussig, MD
b. 5-24-1898; Massachusetts
d. 5-20-1986
"Dr. Helen Taussig did extensive work on anoxemia, or blue baby syndrome, which led to the development of the pioneering infants surgery called the Blalock-Thomas-Taussig shunt, first performed by Taussig and Dr. Alfred Blalock on an 11-month old baby girl on November 29, 1944."
---
---
---
Lewis Thomas, MD
b. 11-25-1913; Flushing, NY
d. 12-3-1993
Lewis Thomas, the son of a general practitioner who made housecalls, is a noted physician, author and researcher himself.
Lewis Thomas quote ~
• "I have been trying to think of the earth as a kind of organism, but it is no go. I cannot think of it this way. It is too big, too complex, with too many working parts lacking visible connections. The other night, driving through a hilly, wooded part of southern New England, I wondered about this. If not like an organism, what is it like, what is it most like? Then, satisfactorily for that moment, it came to me: it is most like a single cell."

---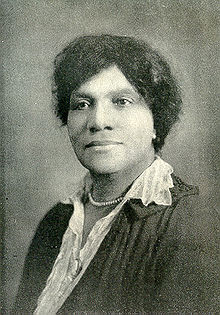 Adah Thoms

no commercially
available image



Adah Belle Thoms, née Samuels
b. 1-12-1870; Richmond, VA
d. 2-21-1943; BNYC
Adah Thoms cofounded the National Association of Colored Graduate Nurses, was acting director of the Lincoln School for Nurses (New York), and lobbied for African Americans to serve as army nurses during World War I. Her efforts eventully led to the creation of the United States Army Nurse Corps.
Thoms was among the first nurses inducted into the American Nurses Association Hall of Fame when it was established in 1976..
---
Matthew Thornton
b. 1714; Ireland
d. 6-24-1803; Newburyport, MA (buried in Thornton Cemetary, NH)
Physician Matthew Thornton who signed the Declaration of Independence was also appointed surgeon to the New Hampshire Militia troops in the expedition against Fortress Louisbourg.
---
Frederick Treves
b. 2-15-1853; Dorchester, Dorset, England
d. 12-7-1923; Lausanne, Switzerland
Sir Frederick Treves was a surgeon best remembered for his association with Joseph Merrick, "The Elephant Man".
---
Sojourner Truth
b. c 1797; New York
d. 11-26-1883; Battle Creek, MI
Sojourner Truth, best known as a civil rights activist and suffragist, was appointed to work with a physician at Freedmen's Hospital in Washington in 1865. She nursed African-American soldiers and taught others how to change bandages, wash wounds and make beds.

• more Sojourner Truth posters
---
Harriet Tubman
b. c 1816-1823; Maryland
d. 3-10-1913
Harriet Tubman, best known as a "conductor" on the Underground Railroad, was finally able to collect a small pension for her service to the Union during the Civil War having "...acted as a nurse, cook in hospital and spy during nearly the whole period of the war…".
• more Harriet Tubman posters
---
previous page | top | next
health care practitioners list > a | b | c | d | e | f | g | h | i-j | k | l | m | n-o | p | r | s |
T | u-v | w | x-y-z
---
I have searched the web for visual, text, and manipulative curriculum support materials - teaching posters, art prints, maps, charts, calendars, books and educational toys featuring famous people, places and events - to help teachers optimize their valuable time and budget.
Browsing the subject areas at NetPosterWorks.com is a learning experience where educators can plan context rich environments while comparing prices, special discounts, framing options and shipping from educational resources.
Thank you for starting your search for inspirational, motivational, and educational posters and learning materials at NetPosterWorks.com. If you need help please contact us.
---