anatomy


acupressure


addictions


diseases


ecology & environment


exercise


feng shui


mandalas


medicinal plants


mature health


Native American


nutrition


physicians & nurses


psychologists & psychiatrists


theology


yoga

................................
---
---
---

---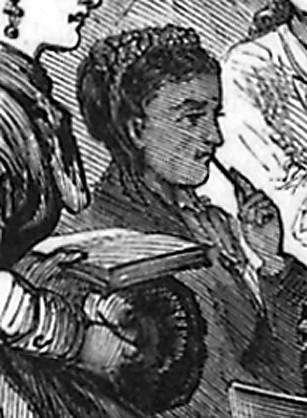 Rebecca Cole
artist illustration
no known likeness of Cole survives.
Rebecca Cole
b. 3-16-1846; Philadelphia, PA
d; 8-14-1922; Philadelphia
Rebecca Cole became the second African American woman physician in the U.S. in 1867 (after Rebecca Crumpler in 1864).
Cole, who practiced medicine for fifty years, graduated from the Woman's Medical College of Pennsylvania (see Ann Preston) and interned at Elizabeth Blackwell's New York Infirmary for Indigent Women and Children.
---
Denton Cooley
b. 8-22-1920; Houston, TX

Denton Cooley was the first to implant an artifical heart (1969).
Denton Cooley quotes ~
• "I find I'm luckier when I work harder."
• "I think work is a privilege. ... It keeps you alive, spiritually."

---
The fictional character of the ballet Coppelia, Dr. Coppelius, is a mysterious and faintly diabolical inventor who made a life-size dancing doll that so infatuated the 'village swain' Franz, that he threw over his true love Swanhilda.
The inspiration for the ballet is E.T.A. Hoffmann's story The Sandman.
---
A. J. Cronin
b. 7-19-1896; Cardross, Scotland
d. 1-6-1981; Switzerland
Physician and author A. J. Cronin is noted for his deep social conscience. His novel "The Citadel" questioned occupational hazards of mining and resulted in a free public health service in Britain.
FYI - the film Billy Elliot is inspired in part by Cronin's 1935 novel The Stars Look Down.
---
Jean-Nicolas Corvisart
b. 2-15-1755; Dricourt, Ardennes, France
d. 9-18-1821; Courbevoie
Jean-Nicolas Corvisart was an early heart specialist and a promoter of Leopold von Auenbrugg's technique of chest percussion as a diagnostic tool. He was also Napoleon Bonaparte's personal physician until Bonaparte was exiled to St. Helena Island in 1815.
---


Dr. Rebecca Lee
Rebecca Lee Crumpler
b. 2-8-1831; Delaware
d. 3-9-1895; Fairview, MA
Born a free person of color and raised by an aunt who served as a neighborhood care giver, Rebecca Davis Lee became the first female African-American doctor in the United States. Her A Book of Medical Discourses (1883) was one of the first medical books by an African American.
She worked as a nurse from 1852 to 1860, graduating from the New England Female Medical College in 1864. After serving newly freedpersons in Richmond, VA for several years she returned to Boston with her husband, Dr. Arthur Crumpler. There she "practiced from her home on Beacon Hill and dispensed nutritional advice to poor women and children."
---
Nicholas Culpeper
b. 10-18-1616; London, England
d. 1-10-1654; London - tuberculosis
Nicholas Culpeper, a physician and botanist whose systematic use of herbals was a key development in the evolution of modern pharmaceuticals, also translated Latin medical and herbal texts into vernacular English.
His halfway house practice in Spitalfields (contraction of 'hospital fields' referring to "The New Hospital of St Mary without Bishopgate" founded in 1197), brought health care to the poor. He also used astrology in his practice, perhaps a precursor to modern psychology.
Nicholas Culpeper quotes ~
• "Three kinds of people mainly disease the people - priests, physicians and lawyers - priests disease matters belonging to their souls, physicians disease matters belonging to their bodies, and lawyers disease matters belonging to their estate." Thulesius
• "Many a times I find my patients disturbed by trouble of Conscience or Sorrow, and I have to act the Divine before I can be the Physician. In fact our greatest skill lies in the infusion of Hopes, to induce confidence and peace of mind." Thulesius
• "I have written seventeen books of Physick (besides those already published) which will discover to you the whole method of physick, both according to Paracelsus and Galen's practice." A Physical Directory, or a Trans. of the London Dispensary, 1649

• Culpeper's Complete Herbal
• Heal Thyself: Nicholas Culpeper and the Seventeenth-Century Struggle to Bring Medicine to the People
• Nicholas Culpeper, Herbalist of the People (online bio)

---
previous page | top | next
health care practitioners list > a | b |
Ca-Ch | Ch-Cl | CO-CU
| d | e | f | g | h | i-j | k | l | m | n-o | p | r | s | t | u-v | w | x-y-z
---
I have searched the web for visual, text, and manipulative curriculum support materials - teaching posters, art prints, maps, charts, calendars, books and educational toys featuring famous people, places and events - to help teachers optimize their valuable time and budget.
Browsing the subject areas at NetPosterWorks.com is a learning experience where educators can plan context rich environments while comparing prices, special discounts, framing options and shipping from educational resources.
Thank you for starting your search for inspirational, motivational, and educational posters and learning materials at NetPosterWorks.com. If you need help please contact us.
---